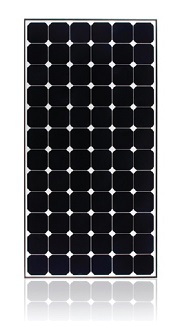 Vikram Solar is a globally recognized leading solar panel provider, specializing in high efficiency PV module manufacturing. With an international presence across 5 continents, they are an active contributor in shaping the solar revolution. Vikram solar is the first indian module manufacturer listed on the Tier 1 Bloomberg list.
Vikram solar modules are known for the following features:
Up to 27 years of linear power output warranty
Product warranty of up to 12 years
100% EL tested to ensure micro crack free modules
Certified for PID resistance
Certified for salt mist corrosion resistance – severity VI
Certified for ammonia resistance
Positive power output tolerance up to 5 Wp
Engineered to provide Excellent Low Light Response
Extremely Narrow Power Binning Tolerance to reduce current mismatch loss in single string
Approvals and Certificates: IEC 61215 Ed2, IEC 61730, IEC 61701, IEC 62716, UL1703, CE, MCS*, CEC*, PV Cycle*, IEC 62804, CAN/CSA 61730*, CEC (Australia)*
Photovoltaic Solar is Authorised Distributor of Vikram Solar in India.